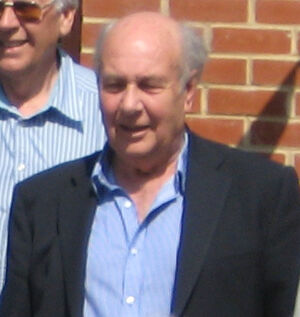 Harold Edward Snoad (born 28 August 1935) is a British television producer and director.
Professional career
Beginning his career in the 1960s, Snoad has worked on many comedy shows for the BBC, including the sitcoms Dad's Army, Are You Being Served?, Ever Decreasing Circles, Don't Wait Up and Keeping Up Appearances. With Michael Knowles, Snoad co-wrote the BBC Radio adaptations of Dad's Army, and together they created the Dad's Army spinoff radio series It Sticks Out Half a Mile.
Connection to Ever Decreasing Circles
Snoad was director/producer for the episodes Manure, One Night Stand, House to Let, Local Hero, The Campaign, Cavaliers and Roundheads, Relaxation, Goodbye, Paul?, Stuck in a Loft, Neighbourhood Watch, The Footpath, Jumping to Conclusions, Half an Office and Moving On.