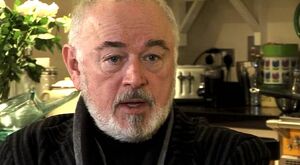 Peter Egan (born 28 September 1946) is a British actor known for his TV roles, including Hogarth in Big Breadwinner Hog, the future King George IV of the United Kingdom in Prince Regent (1979); smooth neighbour Paul Ryman in the sitcom Ever Decreasing Circles (1984–89); and Hugh "Shrimpie" MacClare, Marquess of Flintshire, in Downton Abbey (2012–15). He is married to retired actress Myra Frances.
Ad blocker interference detected!
Wikia is a free-to-use site that makes money from advertising. We have a modified experience for viewers using ad blockers

Wikia is not accessible if you've made further modifications. Remove the custom ad blocker rule(s) and the page will load as expected.